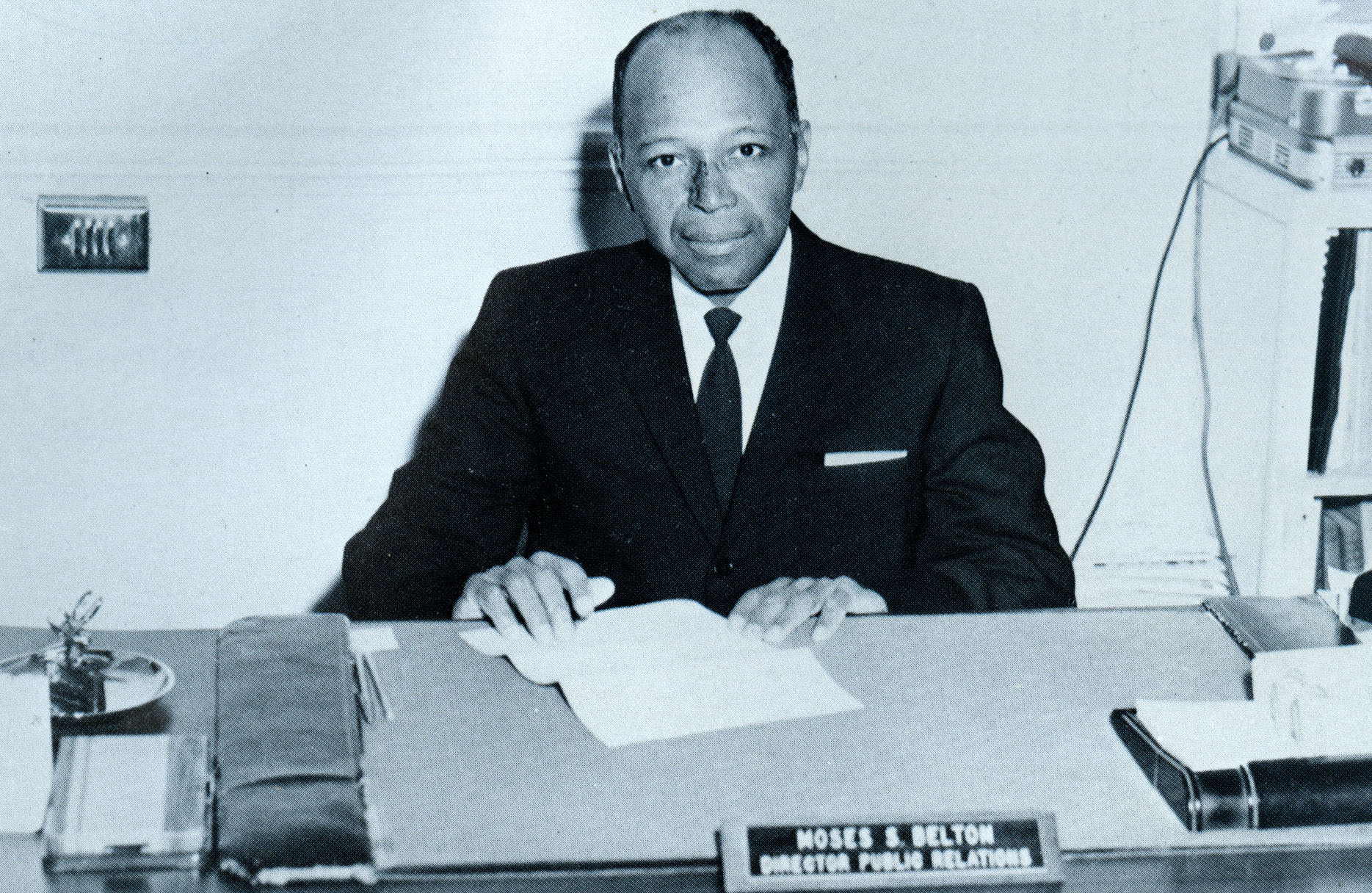 About this collection
Background
Moses S. Belton graduated from Johnson C. Smith with majors in mathematics and philosophy in 1933, and from the Theology program in 1936. He returned professionally to Johnson C. Smith in 1942 to serve as an Associate Dean. Belton was best known in his role as the first full time Director of Public Relations at the university, a position he served in from 1950-1970. Belton retired from Johnson C. Smith in 1974.
The majority of records in this collection date from the 1960s, and primarily consist of thank you notes to corporate visitors on campus such as IBM and correspondence between Belton and Development Office staff, current and prospective students; scholarship, loan, and award recipients; non-profit and religious organizations; alumni; and the press. Also included are publications such as Urban League Newsletter from the National Urban League.
Collection Highlights
Popular Searches
Related Finding Aid(s)
General Links
Archives LibGuide - gives more general information for reaching us, resources for conducting genealogy research on African Americans in the South.
Archives General Tour slideshow - learn about the history of the Inez Moore Parker Archives, its holdings and how we can work with you.
Archives Collections Tour slideshow – learn about our collections, highlights by years and how to use our finding aids. Also see pictures of our Archive spaces in the library.
Digital Smith – online home of the Archives' digital collections
Online Information Request Form